11 Tips to Help You Fill Your IT Staffing Shortage
From Retention to Developing a Talent Pool to Hiring
You want your IT staffing levels to be enriched with talent for your business to be a strong contender in 2021. But you're struggling to bring in the skills you need. What's going on, and how can you hire more effectively?
Demand for tech talent is growing rapidly. The U.S. Bureau of Labor Statistics has projected a jobs growth of 11% from 2019 to 2029 – much faster than any other industry, and much faster than the skills emerging to support that demand.
Research from Manpower Group shows 69% of U.S. companies are suffering talent shortages – the highest rate in more than a decade. The outcome is a shallow talent pool in which you must compete aggressively.
These 11 tips will help you to maximize your IT staffing strategy and stay ahead of your competition.
Start from Within – Retain Your Staff
Before you focus on bringing new people in, ensure you're looking after your current workforce. This will help avoid the costs of poor employee retention. Here are five tips that will help you.
1.     Offer Clear Career Progression
If your staff feel ambiguous and frustrated, they'll leave. Hold regular one-to-ones and reviews, set KPIs and progression paths, and be sure to outline the rewards on achievement.
2.     Focus on Upskilling
Giving current IT staffing new responsibilities and providing training development is a highly resourceful retaining strategy, while simultaneously developing the skills your business needs. Ask your employees which direction they would like to follow, and provide opportunities for them to train and be coached in the tech skills they need.
3.     Check the Salary
Make sure the salary you offer is at least on par with your competitors. Ensure you follow the salary trends in your industry. Watch the jobs adverts and seek advice from your staffing agency.
4.     Check the Perks
People want more than salary. They want flexibility, autonomy, and career progression. The perks you offer could also be a game changer, such as subsidized gym memberships or wellness packages.
5.     Invest in Automation
Cull the mundane tasks to leave your staff motivated and productive with the fundamental tasks, by implementing automation processes.
Don't Put off Hiring
Though the above tips are helpful, be careful not to confuse upskilling with overloading. Allow your team to work to the best of their ability, but don't put off hiring. Doing so could be a costly mistake. Here are our next six tips:
6.     Market Your Company
You look after your current workforce. You offer a great salary, excellent perks, and exciting career progression. Be sure to create a diverse culture that draws talent toward your company, and make all these attractive selling points clear in your job description.
7.     Nurture Your Talent Pool
The last time you hired, you had to let a promising candidate go. Though time and resource-costly, you should nurture such relationships for future vacancies, by keeping in contact and maintaining interest. Though not guaranteed to fill your IT jobs as they arise, developing a talent pool in this way is a strategy that shouldn't be ignored.
8.     Get Social Online
Make sure your company brand is showcased online, consistently. Be the go-to resource for the latest industry updates and innovative suggestions, and you'll see tech talent drawn to your creativity, knowledge, support, and trustworthiness.
9.     Outsource
Consider outsourcing temporary positions to bring in the skills you need for a project or spike in demand. This way you:
Hire the skills and support your organization needs, when it needs it
Deliver to clients on time
Don't suffer unnecessary employment costs following the spike or project completion
May discover talent that become permanent hires
10.  Reduce Time to Hire
When you need to hire, hire quick, or you'll lose the best candidates at the final hurdle. Make sure you:
Avoid jobs boards to prevent unnecessary and time-consuming applicants
Get your job description right
Have the resources in place to screen, vet, and interview promptly
11.  Partner with a Staffing Agency
A specialist staffing agency will improve your hiring ability, accelerate your hiring process, and help ensure you have the right skills on board when you need them.
At NexTech we provide a streamlined process, ensuring all these above points are calibrated precisely to your needs as well as the best candidates'. It's an on-demand power tool you must have in your bid to remain a strong competitor in the tech industry.
Scale Up Your IT Staffing with NexTech
It's challenging to constantly respond to IT staffing shortages and fluctuations. These tips will help you overcome this challenge, retain current employees more effectively, develop a talent pool, and hire talent faster.
At NexTech, we offer a range of staffing and recruitment solutions for clients, sourcing highly trained IT consultants and specialists to match your precise needs. We have access to the right people either on a contract, contract-to-hire, or permanent basis.
Get in touch with NexTech today. We'll mitigate your staffing problems and execute a laser-focused search for the talent you need.
Did You Like This Article?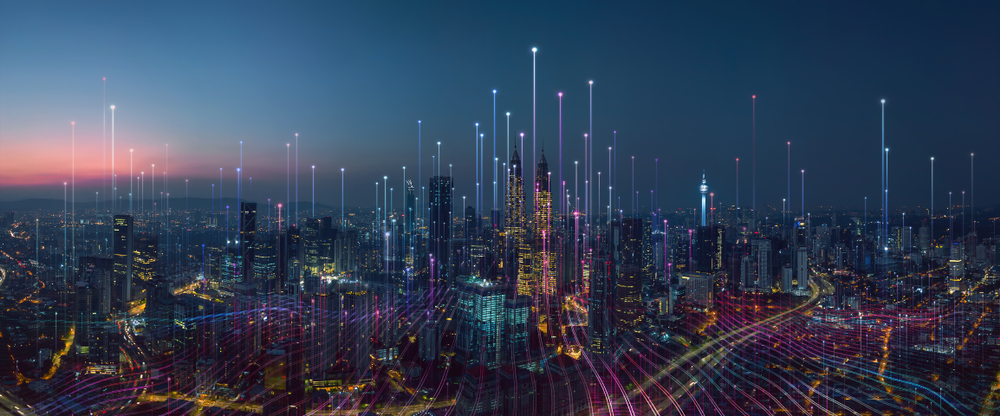 The Importance of Skills in the Job Market Skills are always in high demand, especially in IT…

News