How To Attract Quality Candidates for IT Jobs in Tennessee
Why You're Not Getting Quality Candidates for IT Jobs and What To Do About It
The demand for talent to fill IT jobs is exploding. In June, more than 365,000 IT jobs were advertised, with those highest in demand including software developers, systems engineers, architects, and IT support.
This demand for tech talent has put the power in the hands of employees. Salaries are rising quickly, as employers try to outbid each other, and current employers make counteroffers to retain their IT staff.
Many hiring companies are being forced to compromise on quality to fill their vacancies. Skills mismatch is an issue that you should avoid.
In today's market, if you don't do hiring right, you are likely to be bombarded with poor-quality candidates. It doesn't have to be this way.
Be Creative to Attract the Best-Quality IT Candidates
There are a few ways to get quality candidates for open IT positions. Some of these methods include reaching out to your current employees, networking, and attending jobs fairs. But to stand out from your competition, you should be creative.
·      Use the Power of Social Media
For example, to increase your chances of getting the best candidates you must create your brand and share it with people on social media. LinkedIn is one of the most popular social media platforms for professionals. It has over 450 million users.
Build your company profile on LinkedIn to showcase what your company does and how (and why) it does it. Demonstrate what makes you different from other companies in your field. Make sure you update regularly, to keep a growing base of followers updated about new projects and initiatives in your company.
You can use your LinkedIn profile to network with professionals in your industry, encouraging them to share your content with their networks. One of the best ways to do this is to create an industry-relevant group on LinkedIn.
·      Look Outside Your Industry
A major problem with recruiting IT professionals is that most hiring companies look only within their industry. If a bank needs software engineers, they look for candidates with experience working in financial services.
Many IT skills are highly transferrable, and so you should broaden your search across industry sectors. For example, let's say that you require a data analyst. It's very easy for someone who has data-oriented skills to transition into other industries. A data analyst with database and SQL experience can easily adapt to areas like marketing analytics or user experience testing.
·      Flesh Out Your Careers Page on Your Website
Does your careers page show only job postings? Get more creative here, too. Include visuals and content that describes what working at your company is like.
Be open about your benefits, your corporate culture, and your vision, mission, and purpose. Post videos of employees, discussing their daily work and advocating for your company.
·      Be More Flexible With Your IT Hiring
The pandemic has changed how people perceive work, and the companies who are hiring the best talent in Tennessee are those who are willing to be more flexible. Here's the kind of thing that appeals to candidates right now:
Flexible working arrangements are extremely attractive. A Dice survey found that 'only 17% of technologists find working in the office full-time to be extremely or very desirable, compared to 59% for both 100% remote and hybrid approaches.'
Sign-on bonuses are considered very attractive and becoming normalized in today's labor market. It's a way of improving the compensation package and ensuring the new hire won't move on quickly (with deferred payment).
Hire permanent remote workers. Many IT jobs can be done from home. But where does home need to be? By considering permanent remote workers, you open a huge pool of talent, in America and beyond. A Tennessee employer is no longer constricted to hiring local talent.
Hire key skills and develop talent. Many of the best candidates are self-starters who want to work for a company that can help their careers develop. Demonstrate that your culture encourages career development by showing career progression paths and autonomy of choice for new hires.
The Best Candidates Are Passive Candidates
Passive candidates are often the best candidates. They have a job, a career, and they're just not looking for a new one. They have clear skills and experience on their resume. And while it may not be easy to find them, these are great hires.
This is where staffing agencies like NexTech come in. With the right tools, staffing agencies can find these types of candidates and bring them into your company. We use tools like social media analytics and data mining to find the right people for your company – matching technical and soft skills, and personality, to your needs.
We'll find out what would motivate a passive candidate to move from their current role, and present to you only those who we believe will be a great long-term acquisition for you to make.
The result is fewer candidates, but each with the key attributes you need – saving you time, effort, and resource, and guaranteeing the quality candidates you need to improve your IT capabilities.
Contact NexTech Solutions now and discover the talent your team needs.
Did You Like This Article?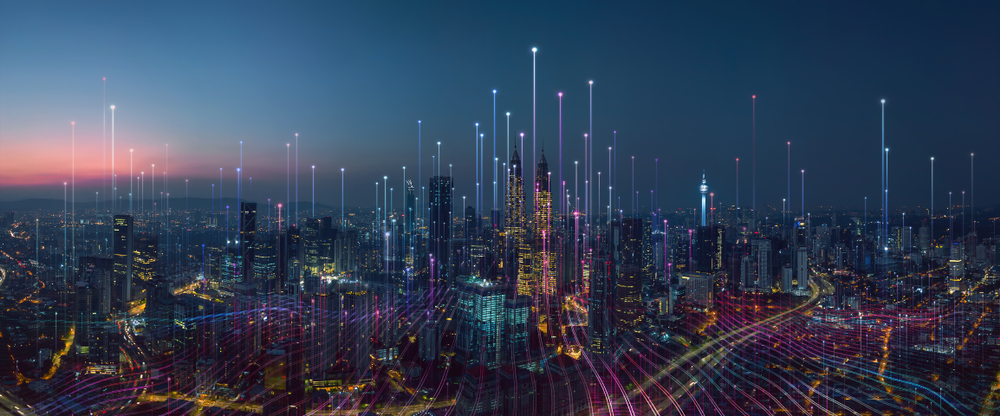 The Importance of Skills in the Job Market Skills are always in high demand, especially in IT…

News