16 Surprising Skills That Will Get You the Best Jobs in IT Today
Technical Ability Is Only the Surface of a Great Candidate
You've got all the tech skills needed for the most desirable jobs in IT. But you haven't managed to land a senior role. Perhaps you aren't demonstrating the soft skills that employers need.
According to research by McKinsey & Company, HR managers are finding it difficult to hire candidates with the soft skills needed in a digitalized world. The top three areas are:
Problem-solving, critical thinking, innovation, and creativity
Ability to deal with complexity and ambiguity
Communication
So, what soft skills will help you stand out? Here is our list of 16 attributes needed to land the best jobs in IT.
Why Are Soft Skills Important?
Employees with the right advanced soft skills can make a huge impact on a company. Soft skills in IT are harder to identify than technical ability. But they're equally as important to ensure a great hire for the business.
Consider the two candidates here:
A less technically skilled candidate who is highly adaptable, a self-starter, team player, and an active listener
A highly skilled candidate who has the certifications, but poor time management, needs direction, and introvertly avoids team collaboration
The first candidate can be taught technical ability, with soft skills a solid foundation to develop from. The second candidate has little to no capacity to develop or align with company needs. Which are you?
Soft skills put you in a strong position for a great career in IT jobs. Here are the soft skills employers are searching for.
1.             Active listening
When you listen not just to hear, but to thoroughly understand, absorb, respond, and retain what is being communicated both verbally and non-verbally.
2.             Written Communication
Written communication is important in the tech industry. The right person will clearly communicate in written form to prevent confusion, and define goals, theories, problems, and solutions.
3.             Oral Communication Skills
Today, IT projects are delivered at higher quality and efficiency when a team, and each member within it, can present, explain, and discuss each aspect.
4.             Critical Thinking
Particularly in jobs in IT, the need to think clearly and rationally to identify logical explanations and solutions is crucial.
5.             Problem Solving
With great critical thinking comes accurate problem solving. A candidate who is adept at this will:
Define the problem
Generate alternatives
Evaluate and select alternatives
Implement solutions
Problem solving can make a big impact on results and business outcomes.
6.             Time Management
A candidate with good time management skills works smarter, improving productivity to reduce unnecessary pressure and deliver better results.
7.             Teamwork
Employers will be looking to hire candidates who demonstrate a collaborative nature, work well to deliver collective goals, and do not work as a disconnected individual.
8.             Leadership
Being influential, inspiring, and motivating can maximize the efforts and achievements of those around an individual with leadership ability.
9.              Project Management
Slightly different to leadership in the sense of responsibility and delegation, and application of knowledge, skills, techniques, and determination to meet set deadlines and goals.
10.          Creativity
IT as in innovative field. While some IT candidates will prefer rigid, structured direction, you should stand out for creativity to find a winning balance between human and tech.
11.          Perseverance
A candidate who perseveres deals with complications, and applies determination to cope with and resolve obstacles, without becoming frustrated or giving up.
12.          Curiosity
Those who are curious aren't afraid of the unknown. Assumptions stop growth. Be the candidate who wants to go further than ticking boxes, and see the company and your career thrive.
13.          Growth Mindset
Believers and doers. You believe you can get smarter, and understand that effort is required to do so. You apply that time and effort, and thus, achieve higher.
14.          Emotional Intelligence
The ability to perceive, control, and evaluate emotions improves:
how someone reacts
their self-awareness
empathy for others
A fine ingredient for successful and diverse businesses and teams.
15.          Adaptability
Situations, technology, and processes change drastically – you need to be someone who can rapidly learn new skills and confidently accept and excel during change.
16.          Business Acumen
Do you have good business sense to comprehend business operations and contribute toward the success of it?
Find the IT Jobs That Most Reward Your Soft Skills
With technical ability, the proof is often clearly in the certification. Soft skills are hard to find, hard to identify, yet essential to those companies hiring for IT jobs.
Our clients trust us to fill their IT jobs with the highly developed soft skills they need. If you have the technical and soft skills to excel, we would like to hear from you. Contact NexTech today to set your career on the right path.
Did You Like This Article?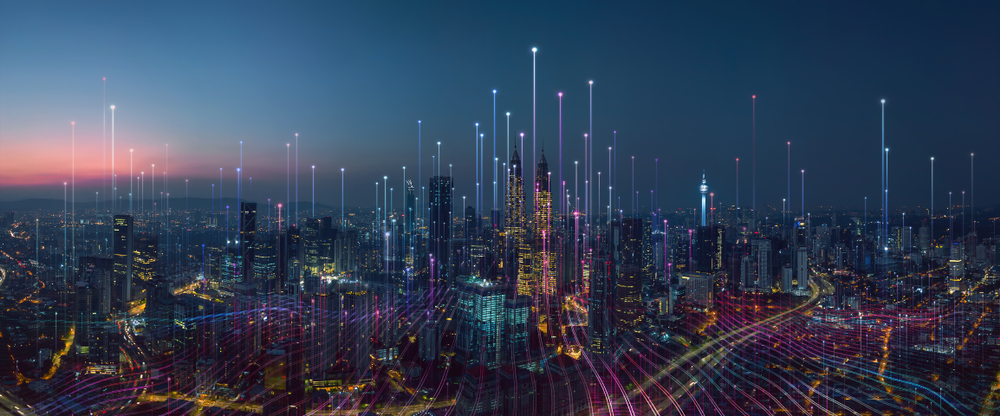 The Importance of Skills in the Job Market Skills are always in high demand, especially in IT…

News