Applying for IT Jobs: Will Your Resume Pass the 8-Second Rule?
Many Don't – Here's Why
You think you've got your resume ready in your search for IT jobs. But with an average of less than eight seconds for your resume to make an impression, will your efforts win interviews or get trashed?
Getting your resume right is no mean feat. CNBC reported how 75% of resumes don't even reach the hiring manager. Many potential applicants miss out on careers they're capable of excelling in because of poorly written resumes and a lack of understanding in how resumes work.
This article takes you through the essential elements of a resume. Include these, and you should start to receive the invites you deserve for IT job interviews.
The Purpose of a Resume
The misunderstood purpose of the resume is why so many get it wrong. They believe it is a record of their professional life history. While a resume includes this, its job is not simply to be a professional memoir.
The purpose of your resume is to evidence the reasons an employer should invite you to interview. It's an easily digestible fact sheet of your relevant skills, accomplishments, and employment history that all spell success when applied to the role advertised. In short, it is a sales document – and you are the 'product' it is selling.
Why You Shouldn't Lie in a Resume
Before we detail the tips on how to write a winning resume, understand that falsifying information won't serve you well:
It's illegal to falsify your educational credentials
Twisting the truth may get you an interview or even a job, but it could also lead you to an extremely uncomfortable interview or a short-lived role in a job you're unsuitable for
With this covered, let's examine your resume.
What Type of Resume Should I Write?
There are various types of resumes, but for IT jobs it is often best to format a chronological-type resume. This means that your career and skill progression will be presented in reverse-chronological order, with the most recent details at the top.
This way, tech employers will see how you've progressed in the tech industry, and the evolution of your skills, qualifications, experience, and responsibility.
What Should I Include?
Any resume should include the following:
Contact details – The basics, plus a link to your LinkedIn profile or website
Professional summary – A brief, concise overview of your professional background
Education – Including name of establishment and grades
Experience – Through employment or voluntary, with focus on relevance to the role
Skills – Let's look at this in the next step… it's kind of a big deal
Resume Skills
Your skills are a big focal point on your resume. Put them in a list format. Make them clearly presentable and obvious to the hirer. This is where keywords play a huge role in getting you through the ATS (applicant tracking system).
An ATS is software employers use to sort and scan applications, immediately eliminating resumes that don't include the required skills, and ranking the rest. This allows hiring managers and recruiters to spend their valuable time and resources checking relevant applications.
This system looks for keywords – words in the job description that are key to the role – for example, JavaScript or Python.
If the job description asks for a skill or qualification and you have it, pluck that keyword and make sure you include it in your resume.
The system will find you, and with your clear list of matching hard and soft skills, the hiring manager will have the facts they need to realize you are a match for the role. Leave this stage out, and it's game over.
Game-Changing Tips
You've got the core essentials covered. Now make sure you avoid these high-risk yet common resume errors:
Make sure your contact information isn't buried underneath your header
Don't include graphics or charts – they may be unreadable, and eliminate you immediately
Scrap the fancy templates – unnecessary, and cause margin issues that leave a lovely border with half your resume missing
Make sure your resume is saved and sent in the requested compatible format
Don't disguise employment gaps – be honest and upfront; they're usually justifiable, and you'll risk trust if you attempt to conceal them
Avoid paragraphs – cull the waffle, and use bullet points
Don't exceed two A4 pages maximum
Don't skip a spellcheck
Avoid mundane jargon – give facts and figures
Skip to IT Jobs Interviews with Confidence
Writing resumes is a skill that you must learn. You must sell your skills, experience, and career progression in a concise way that matches the requirements a job description has made clear. Present yourself clearly and save the conversation for when you're invited to interview for IT jobs.
Are you resume ready? Get in contact with NexTech now. We've got underground access to IT jobs that you won't find on jobs boards, and they're waiting for a resume of skills like yours.
Did You Like This Article?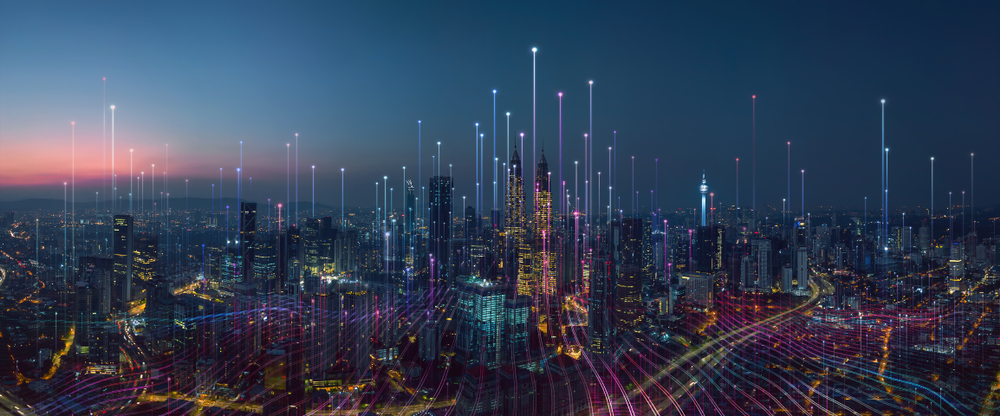 The Importance of Skills in the Job Market Skills are always in high demand, especially in IT…

News