How Do Hiring Managers Excel in Virtual Interviews?
The Future of Interviewing for the Future of Tech Staffing
Hiring managers must conduct great interviews to enable them to accurately assess candidates and hire top tech talent. But as a hiring manager yourself, how can you do this virtually?
There's no ignoring the need for virtual interviews. A study researched by Gartner revealed that 86% of organizations conducted virtual interviews after the pandemic.
During in-person interviews, 33% of hiring managers said they had made up their mind about a candidate in the first 90 seconds:
50% eliminated candidates based on how they dressed, acted, or walked through the door
20% eliminated candidates who sat with their arms crossed
65% said lack of eye contact would also dismiss a candidate from the process
Though we don't recommend making such snap decisions, there's a lot that can be interpreted about a person's attitude and ability to successfully join your innovative team during an in-person interview.
In this article, we describe how hiring managers can interview candidates more effectively when they are on a screen.
Allow the Candidate to Prepare
Make sure your candidate has time to prepare. Afterall, virtual interviews may be new to them also. Giving them adequate time eliminates the excuses for unnecessary tech faux pas, disorganization, or poor presentation on their part.
Prepare for the Candidate
Before you connect online, review the candidate's resume. Read their cover letter, understand their professional objectives and skills, and consider concerns you need to raise.
Fumbling around with their resume during the interview will hamper your understanding of their ability, and create an awkward, ill-prepared and unprofessional atmosphere.
Choose the Right Space
Ensure that where you conduct your interview appears professional and organized, just as you would in person. The room should be well-lit, to ensure the candidate can see you and interact with you better.
Test Your Tech
You're hiring for the best in tech, so make sure your own technology is tested to prevent embarrassing glitches.
Set up a Process
You may be interviewing with colleagues. Make sure you're all in agreement with regards to:
Prepared questions
Your criteria for a successful candidate
A marking/scoring system
Delegated questions (based on areas of expertise)
Any technical ability tests, and how they'll be conducted
How long the interview should ideally last for
Create an Ice Breaker
The handshake has gone, and your interviewee may be nervous. To get a more accurate understanding of their personality and ability, you must break down the barriers from the off:
Smile
Introduce yourself and your colleagues
Share with the interviewee your expectations of the interview, and the processes
Ask them how they're feeling, and encourage them to be themselves
Sell Your Culture
Candidates use the hiring process to assess you as an employer. Allocate time in the interview to explain what you can offer to them as an employee and differentiate yourself from your competitors.
Prepare a pitch that will showcase how you support staff, promote a diverse workforce, and provide career progression, and how you strongly believe the organization's mission and vision will provide an exceptional working environment for the candidate.
Be Professional and Personable
Candidates are serious about their future, so maintain professionalism and demonstrate how important this interview is to all parties. Make sure distractions are eliminated, and show interest and engagement in their next career steps as well as your business objectives.
Alongside professionalism, being personable is essential. Maintain eye contact (look into the camera when speaking, not at the face on the screen), speak clearly, and acknowledge what the candidate is saying. Doing so will allow the candidate to feel as though you're invested in them, encouraging them to invest in you.
Ask for Feedback
End your interview with inviting questions the candidate may have.
This helps to show that you're interested in their thoughts and innovative contributions, setting the scene for your company's environment.
The Best Hiring Managers Find the Best Talent Virtually
Virtual interviewing may have turned your hiring process upside down. You consider yourself to be a good judge of character, and you miss the ability to meet people in person. But virtual interviews are an extraordinarily powerful way to reach out to the most talented tech candidates.
The key is to ensure your hiring process prior to interviewing is streamlined toward this point. Contact NexTech. We're specialized and highly experienced in understanding hiring needs – and sourcing the skills and talent for your business objectives.
Did You Like This Article?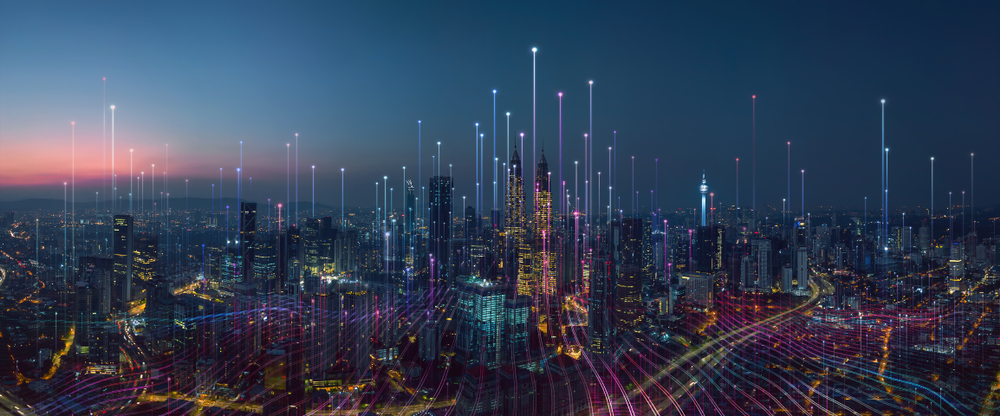 The Importance of Skills in the Job Market Skills are always in high demand, especially in IT…

News