IT Jobs: The Importance of Social Media in a Remote World
Your Personal Brand Is Out There
Social media is a crucial element in the connectivity of a remote world. Whether you're actively looking for IT jobs or passively considering career advancements, having poor social media presence – or no online presence at all – would be a big mistake.
With almost half the world's population on social media platforms, it's no wonder recruiters are evolving their ways to hire. Since the pandemic, recruiters and tech companies are less able to meet potential employees in person, and are heading online to get a better insight.
A report by SHRM shows 84% of organizations are using social media, and 9% are planning on doing so. CareerBuilder shows that 57% of recruiters eliminate candidates because of how they present online.
It's time to clean up your social media presence so that when recruiters go digging, they find nothing but gold.
The Importance of LinkedIn
Your LinkedIn profile is your opportunity to showcase your professional brand – and recruiters will check it out. Optimize the following sections:
Headline – include a skills-based keyword to make you more searchable
Summary – what you do professionally, and how you do it
Career history – highlighting your most major roles and accomplishments, or if you're fresh on the tech field
Skills listing – keep this updated and relevant, and get them endorsed
Qualifications and professional credentials
Recommendations – your testimonials from colleagues, clients, and companies
Make sure your resume matches up with your LinkedIn profile. If they don't match, you could face embarrassing questions in interview or lose out entirely.
Have the Right Photo
Your LinkedIn profile should be smart, clear, updated, and professional.
Make sure the same idea applies to your other platforms – Facebook and Instagram, for example. Do they also represent the same person, or will recruiters discover someone less professionally appealing? The less professionally-focused platforms are where people usually destroy their employability.
You may think your personal life shouldn't matter, but if recruiters can't decide between two equally skilled candidates, it will get down to the nitty and gritty – and that photo from your latest lads' night out on a Wednesday evening could cost you.
Remove Questionable Content
How you behave in your personal life will affect how you represent a company. Employers will look for these red flags:
Misuse of alcohol/drugs
Provocative behavior
Inappropriate content
Discrimination
Criminal behavior
Unprofessional screen name
Overly frequent posting
Sharing confidential or negative information regarding current or previous employers
Qualification discrepancies
Highly negative persona
What you post can have long-lasting negative effects to your career. Think before you post.
Google Yourself
If you have a good LinkedIn profile, your rankings in search engines will go higher – which is great if you want your professional accreditations and skills to get noticed. But search engines can also drag up less supportive content.
Tap your name into a search engine and check there are no posts or content you're negatively being linked to. You may find other people with the same name (but a very different professional life) could appear. To prevent recruiters from doing the same, consider adding your middle initial – both online and on your resume.
Don't Disappear
Don't be fooled into thinking that deleting your social media presence will eliminate any risk to your IT jobs applications. Not being online at all can be off-putting to recruiters in today's world.
Again, it can also come down to recruiters having to choose between you and someone else. Presenting professionally online is a hugely supporting attribute to your resume claims and personality.
DO delete old accounts that you no longer use, particularly the ones you created in your less professionally-focused teens.
Be an Employee Advocate
Sharing positive content for your current employer can advance your career. Employers highly rate candidates who speak positively of their past and current employers.
You may be looking for career progressions elsewhere, but presenting as an employee advocate shows loyalty and dedication to your role and industry.
Get a Professional Opinion
Getting a professional to see how you present on social media could reveal issues before employers do. Get in touch with a specialist staffing agency.
At NexTech we understand what our clients need in their tech staff, and what they'll be looking for in their searches to fill their IT jobs.
Enhance Your Visibility for IT Career Progression
With the IT industry operating more remotely than ever before, hiring processes are heading online. From virtual interviews to landing jobs and joining new companies, IT jobs are being filled without any in-person interaction. For this reason, it is crucial you get your social media persona right.
At NexTech, we can help support your IT jobs search. We have insight into some of the latest IT jobs that can't be found on jobs boards. Get your name in front of employers. Contact NexTech today.
Did You Like This Article?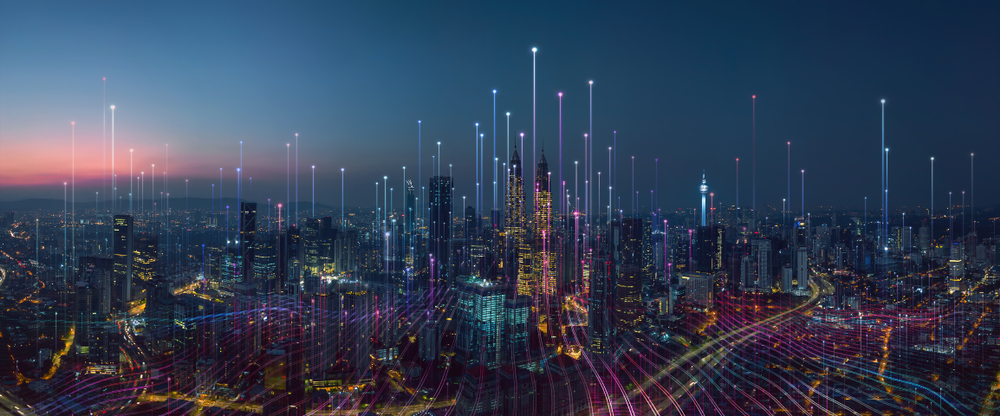 The Importance of Skills in the Job Market Skills are always in high demand, especially in IT…

News