Pro Tips to Help Move Your IT Career Forward
Why Working with a Recruiter Is a Great Idea
Has your IT career stagnated? Science says that 92% of people don't achieve their goals. In other words, you're likely to miss out on the best opportunities and most rewarding career path. Working with a recruiter could be the difference you need to move your tech career forward. Here's why.
1.    You're Not Alone
Job seeking on your own is a daunting prospect. At your desk with reams of jobs ads, yet no idea where to start. But support is here. Recruiters have your back. They'll match your skills, experience, and personality to a role and employer.
2.    You Benefit from Their Expertise and Advice
Recruiters are experts in their field. They know the market and what skills are in demand, and where. They give you invaluable advice and guidance that will help you make informed decisions about your career path.
They understand how companies operate and what they are looking for in candidates. They can usually offer a unique perspective on trends happening in the industry, too.
3.    They Save You Time
Jobhunting is tough, and laborious – especially on mainstream jobs boards. Working with a staffing agency saves heaps of time and energy. Let the agency do all the hard work, using their expertise to find the best jobs in the market for you. Submit your resume and relax.
4.    You Have Advocacy
Recruiters are in the perfect position to advocate for you when it comes to getting a new job. They understand the open positions and what companies are looking for in terms of skillsets.
They have strong connections to advocate on your behalf and increase your chances of getting an interview for a position.
5.    You're First in on New Openings
The close connections that staffing agencies have with their clients and hiring managers means recruiters are the first to know when new vacancies become available. With your resume perfected and prepared, you could be the first candidate put forward – and that's a head start in the race to your next job.
6.    Your Application Is Perfected
Staffing agencies can help ensure your resume presents your skills and abilities in the best light, so that employers can easily identify your potential in the same way the recruiter has.
7.    You Gain Visibility to Employers
Recruiters can improve your visibility to future employers and help you stand out from other applicants. How? They're a trusted connection with their clients, and streamline you to the front of the pile, instead of juddering through the floodgates amongst many other applicants.
8.    You Get Inside Info
Recruiters know their clients well. Consequently, they can help you discover more about who they are, what they need, and how you are perfectly suited to the role.
9.    They Get You Interview-Ready
With great inside info comes confidence in the interview room. Yet, the process of preparing for an interview can still be mentally taxing and nerve wrecking. Staffing agencies provide top tips on how to prepare for interviews such as what to wear, the questions that you should expect, and how to answer them.
10. Negotiating Salary Is Easier
Staffing agencies also know how to negotiate the best salary for your skillset on your behalf. They understand how to get the best possible offer for their candidates, so it's worth having them on your side and involved in negotiating your salary to get the best deal.
11. You Can Access Different Contracts
We offer various contracts including temporary and temp-to-hire – which are great ways to:
Boost your income on your job search
Widen your professional network
Experience jobs and employers first-hand
Potentially land a permanent placement at the end of the contract
You can't lose with various contracts and opportunities to hand.
12. You'll Discover Different Opportunities
When you work with our staffing agency, we will assess your skillsets and then look for positions that match them. We'll also consider transferable skills. Meaning you may discover opportunities you wouldn't have considered without the help of a recruiter.
13. You Stay on the Agency Database
Once you're on a staffing agency's database, you'll be informed of incredible opportunities even when you're not actively seeking them. Who knows what's just around the corner?
Always Be Honest
One rule to be successful when working with a recruiter: always be honest about your skills, abilities, and experience – help them help you, and leave the rest to the recruiter.
Start Working on Your IT Career Path Now
Need we say more? We've shown you all the game-changing reasons you'd be crazy not to have a recruiter help you with your job search. You deserve an enjoyable, rewarding career with your skillset. We can help you find it. Contact NexTech today and get started.
Did You Like This Article?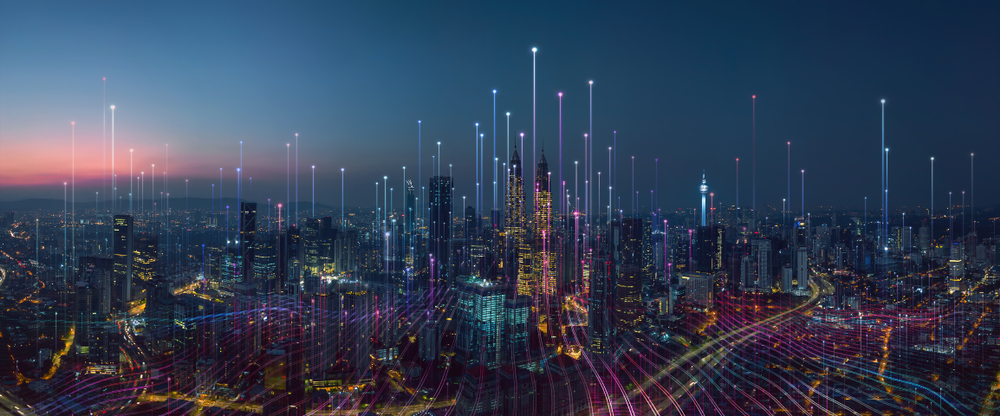 The Importance of Skills in the Job Market Skills are always in high demand, especially in IT…

News