What Difference Does Your LinkedIn Profile Make When Searching for IT Jobs?
Give Your Skills the Visibility for Great Opportunities in IT
If you're searching for IT jobs, what difference does your LinkedIn profile make, really?
Simply put, a huge difference. LinkedIn currently has 756 million users. 75 million of them are companies, with many more headhunters and recruiters searching for you. If you want to move your tech career forward, you need a LinkedIn profile that markets you as a high-end candidate for IT jobs.
Here, we show you how your LinkedIn profile can assist your job search, and how you can optimize it for success.
What a Great LinkedIn Profile Can Do for Your Job Search
First, let's look at the benefits of LinkedIn:
·      Access to a Powerful Jobs Board
LinkedIn is the go-to social networking site for professionals. It lets you create a professional profile and then connect to the people in your industry, as well as see what they are doing and what they might be looking for.
The best thing is, it's a two-way jobs board – where specialist recruiters can find you, too.
·      You Can Build Your Brand
You must promote yourself as though you're a business. Just as businesses promote their best qualities and their unique offerings, so can you – and this is how you must think of your profile.
It's your platform to showcase your skills, personal story, and unique personality that recruiters and employers want to buy into. This will enhance your professional network potential opportunities.
·      Increase Your Google Ranking
Make your name searchable so that recruiters can detect you easier. When people search for you by your name or job title, your LinkedIn profile might show up in the results.
Ensure your name differentiates to other similar names – by inserting your middle initial, for example. This way, recruiters will have no trouble finding your profile, which will lead them realize why they should invite you for interview.
·      Keeps Your Network Connected
LinkedIn is a great way to network and make a name for yourself in the world of IT. It allows you to start conversations with like-minded professionals, see what they are doing, and get advice on how you can improve your skillset. It can also open doors to potential career opportunities.
·      It's Great for Company Research
When you're looking for IT jobs, it's not just about the role itself. For a successful search, you must research the companies to ensure you'd fit in and that they can offer what you need.
Most companies have a presence on LinkedIn, giving you a wealth of insight and info that can help you decide on the best employer for you – as well as the extra knowledge that gives you extra punch in an interview.
·      It Keeps You Industry-Updated
The IT industry moves fast – you must keep pace to remain relevant, skilled, and educated to enjoy a great career and increase your value to employers. LinkedIn helps you do this – particularly when you join (and participate in) relevant industry groups.
How to Achieve the Perfect Profile
So, you're on LinkedIn. Now what? There's much more to it than just registering. Here's what you must do to get the most out of your LinkedIn profile for an IT job search:
·      Have a Great Photo
A professional, high-quality photo of just you. Appear warm and engaging, professional and smart.
·      Complete Your Profile and Make It Visible
The more complete your profile, the higher you'll rank in recruiters' search results. Make sure you complete (and keyword optimize) your:
Headline
Summary
Work experience
Skills
Education
Lastly, do not forget to change the visibility settings to public, or all your efforts are wasted.
·      Target Your Profile
Don't be a jack of all trades. Eliminate what you did as a second job while studying. Have a laser focus on your IT career – what you've achieved, and where you want to take it.
·      Boost Your Connections
You need the numbers in the world of LinkedIn. Make sure they're IT related, and will benefit your career. Don't forget, your first-degree connections will lead to more connections – which boosts your searchability, and your access to opportunities.
·      Get Others to Recommend You
Get a professional connection to write an endorsement that backs up your credentials. This gives recruiters reassurance, and if it comes down to you and another candidate who doesn't have any recommendations, the decision is likely to swing in your favor.
Let the Experts Get You in Front of IT Jobs
Following these tips and maximizing your LinkedIn efforts will certainly expose your talent to employers, greatly improving your chances of getting a great IT job.
At NexTech Solutions, we have industry knowledge and direct connections with the latest IT jobs with some incredible employers. Want to know where? Want us to introduce you? Contact NexTech now.
Did You Like This Article?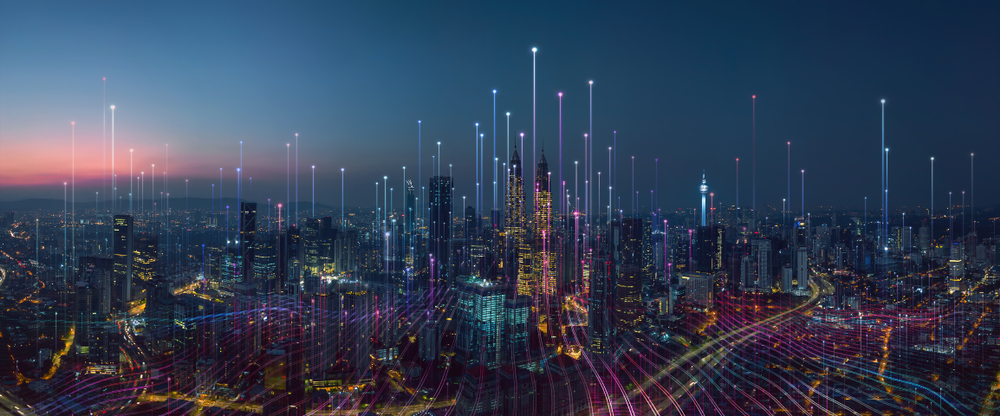 The Importance of Skills in the Job Market Skills are always in high demand, especially in IT…

News